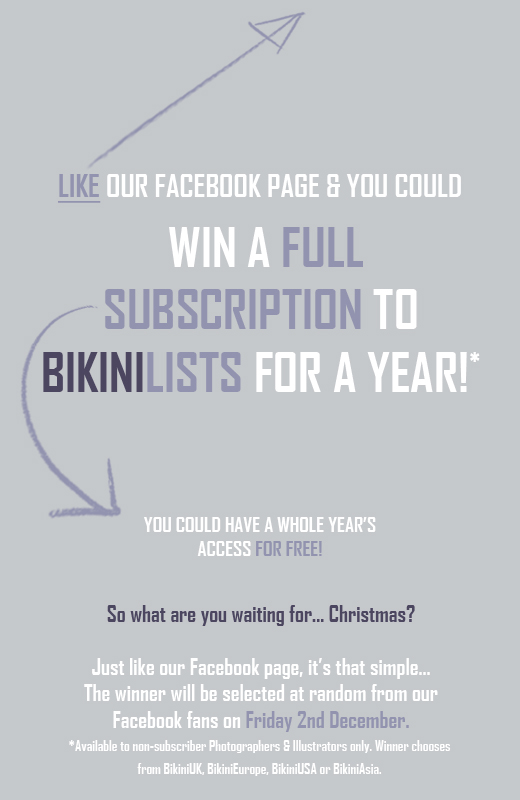 You may have noticed that we are running a Facebook competition for all non-subscribers. Everyone and anyone who 'likes' BikiniLists and is a non-sub is automatically entered into the comp. WINNER WILL RECEIVE A FULL YEAR'S SUBSCRIPTION TO BIKINILISTS! Winner will be picked on Friday 2nd of December.
Tell all of your creative friends, tell your family, tell your cat, tell your hamster and/or goldfish. Tell everyone.




BikiniLists.com connects you with YOUR creative market - Get the free trial...