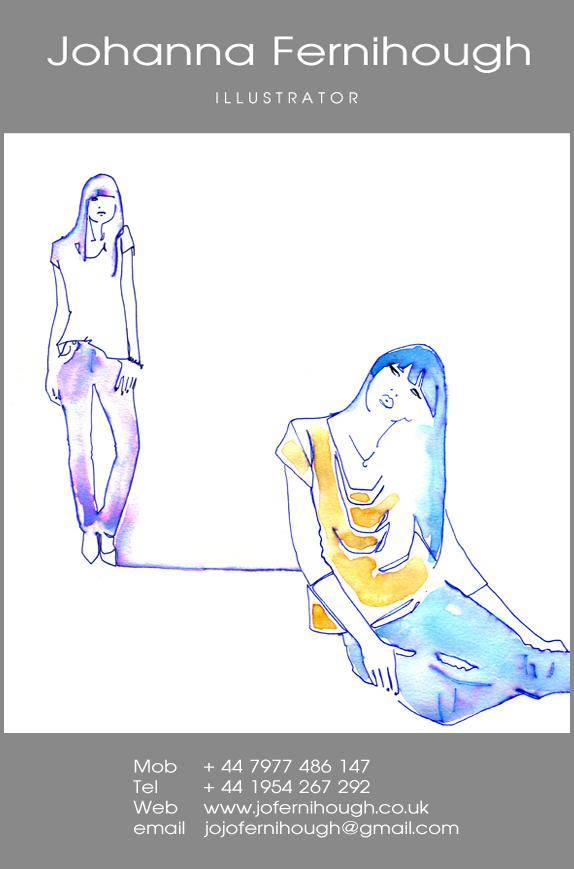 Hi,
My name is Jo and I'm an illustrator.
I've sent you a few images to give you a taster of my work and to tempt you into looking at my website
here
or just click on the image above.
Above all, I hope you like my artwork, but when it comes to commissioning, I know that track record also matters. I've been beavering away with my paints and inks for over 15 years and have worked for a huge number of great clients - Such as The BBC, IBM, Harper Collins, Orion, Transworld Publishing, The Radio Times and most recently The Sunday Times-Style Magazine. I also have a degree from Central St Martin's and I'm currently working on my MA. Which makes me a safe pair of slightly inky hands you can depend on to keep clients happy and deliver on time!
I'm sure you're very busy, but if you have time, your feedback would be greatly appreciated.
Best wishes,
Johanna
View more
Jo Fernihough
E.
jojofernihough@googlemail.com
W.
http://www.jofernihough.co.uk