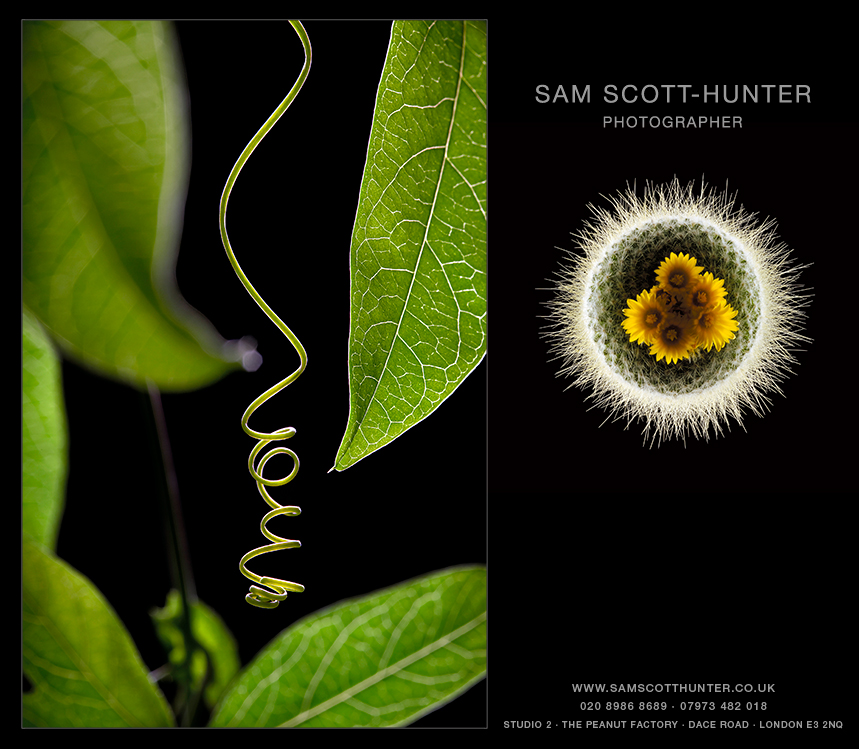 These photographs, along with more of Sam's botanical images, are on show for a few more days at
Forman's Smokehouse Gallery
, until Sunday January 29th.
The picture of a passion flower tendril is also on show at
The New York Botanical Garden
until February 26th.
Sam Scott-Hunter is a photographer working from a studio on Fish Island, a small area of East London just a stone's throw from the Olympic Stadium.
Please do click
here
or on the image to see more of his work.
Sam Scott-Hunter
E.
sam@samscotthunter.co.uk
W.
http://www.samscotthunter.co.uk




BikiniLists.com connects you with YOUR creative market - Get the free trial...